Laurel's Crown Farmstead Recipe: Italian Herbed Fromage Blanc Lasanga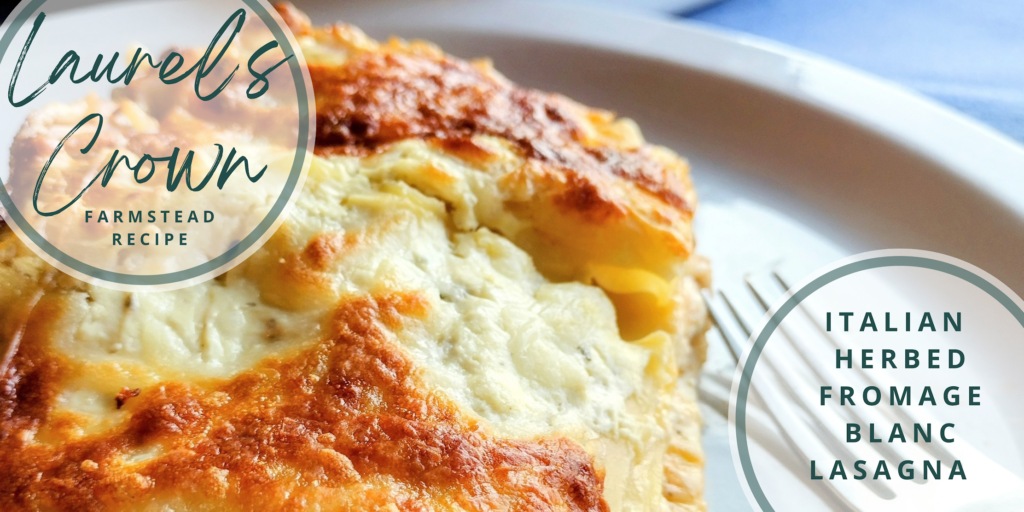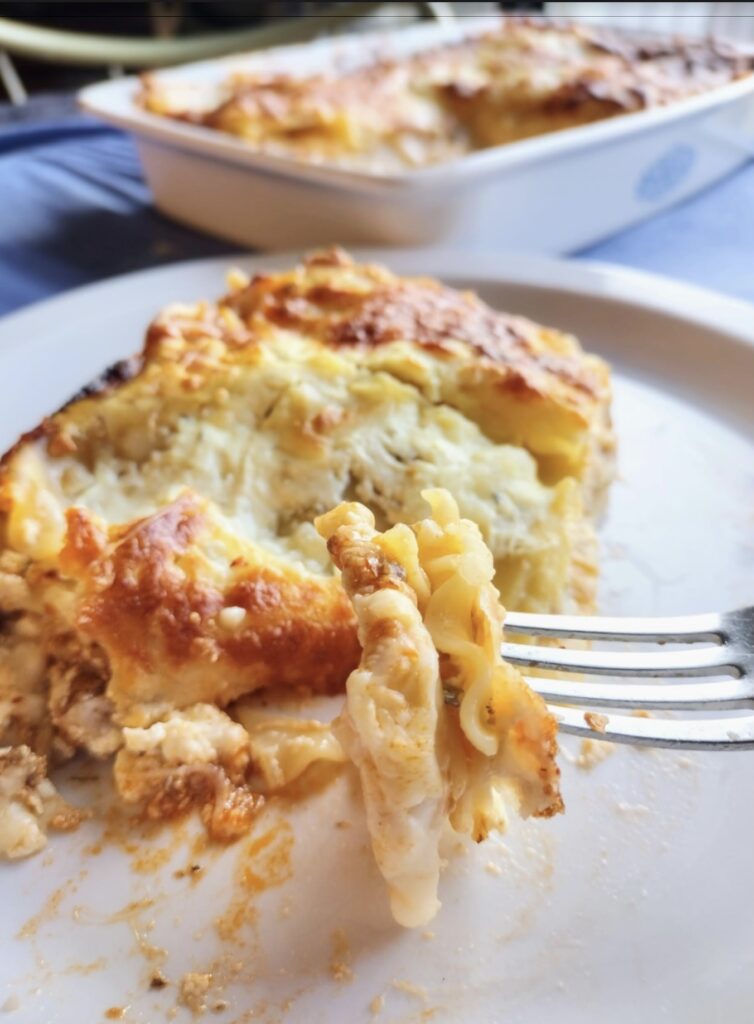 As we roll into fall, that crisp air comes along and out come the pumpkin spice lattes!

Unfortunately those were not the vibes we had this weekend when we were re-building our hay shelter in 90 degree heat (despite it being officially September!)! 😂 Nonetheless, it got done, it's beautiful and ready to fill with a giant stack of food for the Jersey Girls!

Fall is definitely on its way which means comfort food! Of course, all our comfort foods always include cheese (speaking of…have you tried our Strawberry-Lemon Pastry with Fromage Blanc & Honey Drizzle??). We tested this lasagna recipe out with one of our newest additions to the Laurel's Crown cheese line, our limited release Herbed Fromage Blanc. We substituted our Fromage where a cottage cheese mixture or ricotta would go and the result was DREAMY! Paired with shredded mozzarella, tomato sauce & pan roasted garlic, it's exactly what we wanted to kick off the chilly harvest season! Recipe posted below!